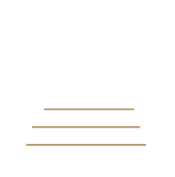 Personal Shopping
Most clients know what they like, but sometimes they don't know where to get it.  Whether you want something that you saw someone wearing or something that you like in a magazine, or are just looking for the latest, hottest thing on the streets, we pledge to find it for you.
For assisted personal shopping, we will accompany you on your shopping excursion.  We will act as your style experts and fine-tune your selection skills to ensure that you are purchasing the right products for your body, complexion, and your own personally defined style.  Your persona is your own, we only want to help you discover and enhance it.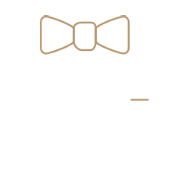 Wardrobe Consultation
At Elevations, we know that you're not a complete fashion failure.  We also understand the value of a dollar.  Therefore, to take into account the gems you may already have in your closet, and to avoid purchase duplication, we will come to your home and go through that treasure chest of fashion hits and misses, and help you determine what's salvageable and what needs to find that final resting place in the clothing drive bins.  From there, we can rebuild your closet so that every item in it is a functional, transitional winner! Full Outfit Styling
We are willing to work with you to put together the ideal package and program specifically suited to your needs.  Additional services include Gift Shopping and Shopping Excursions anywhere in North America.
We ensure that you're never just another face in the crowd again; unless that crowd is a gaggle of A-listers, fast-movers, and people other people want to know, VIPs, just like you!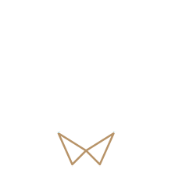 Personal Style Consultation
This is the whole package.  With the full range of our services we will develop a working relationship with you.  Our focus will be the gradual upgrading of your wardrobe with a strong focus on your own personal style as opposed to fashion trends.  We will teach you what you need to know to make the most of your clothing budget. Creative Direction – Photo and Video
Elevations doesn't just bring the clothes that ups everyone's game.  We are also equipped to get involved at the onset of any project in an effort to advise or develop the direction and requirements to achieve the joint vision or overall feel of what you're trying to produce.  Please see our Collections section for a breakdown on some of the projects we've had the pleasure of taking part in.  Can't wait to see what we can build together! On-Location Editorial and Feature Styling
Fashion photography needs to be current and edgy in order to attract attention and appease the daily appetite of the common fashion file.  We know how to bring the fire to your pages whether they be in print or online.  If you want to make a statement, showcase the best side of the of the star your featuring, or simply tell a story without words, Elevations has the team of experts to give you visually stunning images to fill your pages.
That Next Level Package
Elevations has partnered with
Nerve Strategic Inc.
to provide a unique Total Package Offering.  This option is designed not only to help elevate your outward self, but also provide you coaching on how to develop and share your personal brand with the world.  Elevations will take care of your image.  Nerve will show you the best way to present that image.
If you select this package, you will receive:
Wardrobe Consultation
Personal Style Consultation
Personal Shopping
As well as any combination of the following:
LinkedIn as your online business card
Core Branding to find your unique value
Networking Skills
…And so much more designed to help you bring your best self forward.
All packages are uniquely catered to each individual.
Corporate Presentations
Your company prides itself on its professionalism and creativity.  Do your employees reflect that same level of professionalism and creativity in their wardrobe, especially in client-facing situations?  Do they look like future leaders?  Are they striving to be business role models, yet still maintain a fun level of individuality?  If your people can use some guidance regarding properly following the dress code, but having fun while doing it, or advice on how to step up their image to impress that new client, 
Elevations
 can cater a high-level or comprehensive presentation that can guide your people on various topics.  Discussion points include:
Your image and its impact on others
The importance of dressing with purpose
Understanding and distinguishing between dress code classifications
How to dress your best
Dressing for your body type
Simple rules to accessorizing